​
Buy now, send 1pc 3mm cobalt twist drill, can use in stainless steel, steel, iron, aluminum and other metal materials.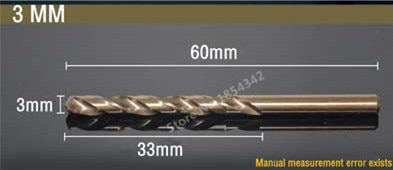 [Material]: High-speed steel 4241.
[Handle]: Step drill is triangle round handle, prevent sliping. The saw and drill is a round handle.
[Surface treatment]: The gold is titanium coating, more wear and oxidation resistance, not rust.
4 - 12 mm 5 Steps (4mm,6mm,8mm,10mm,12mm) 
4 - 20 mm 9 Steps (4mm,6mm,8mm,10mm,12mm,14mm,16mm,18mm,20mm)
4 - 32 mm 15 Steps (4mm,6mm,8mm,10mm,12mm,14mm,16mm,18mm,20mm,22mm,24mm,26mm,28mm,30mm,32mm)
Saw drill: 3mm, 6mm, 8mm.
1. "X" shaped openings, drilling is not easy to slip. Higher precision, more sharp, burr-free drilling.
2, The unique step structure, a drill can drill a variety of sizes of the aperture. You can deburring, chamfering, punching elliptical hole.
3, Suitable for installation in the pistol drill and bench drill.
4, The hardness of the workpiece below the use of 25 ° below, such as iron, aluminum, PVC board, insulation board, wood, workpiece thickness 4mm.
A. Beautifully packaged in plastic case.
B. Separate plastic sleeve.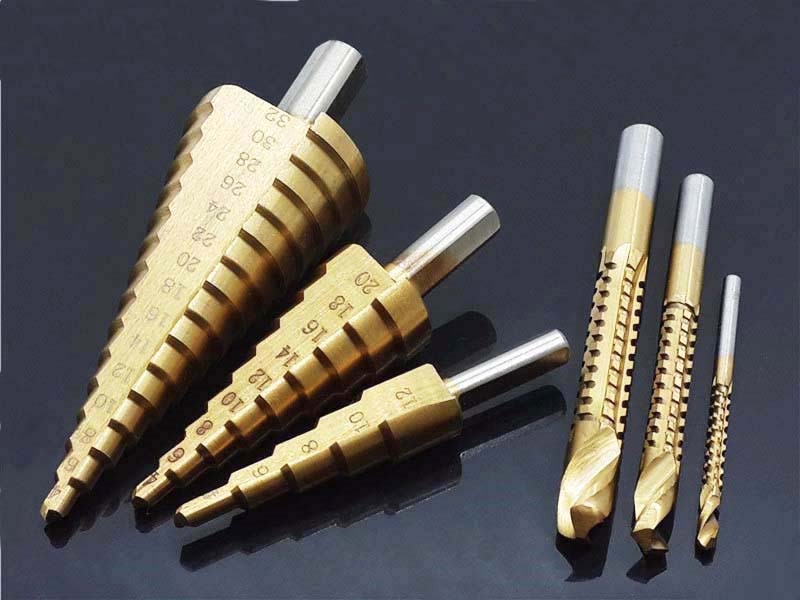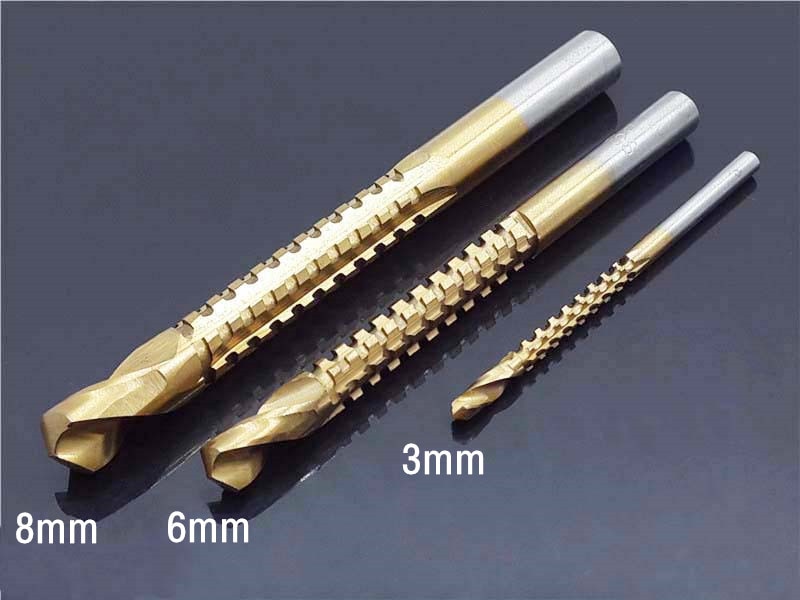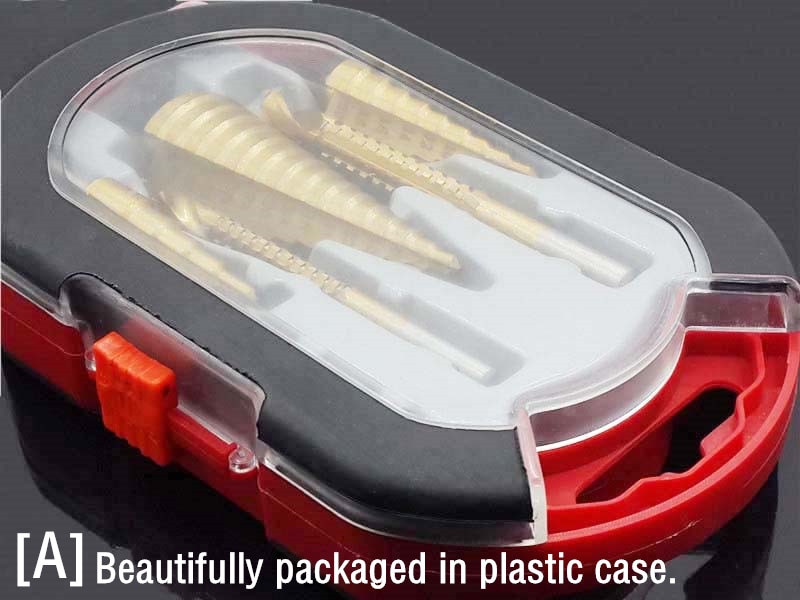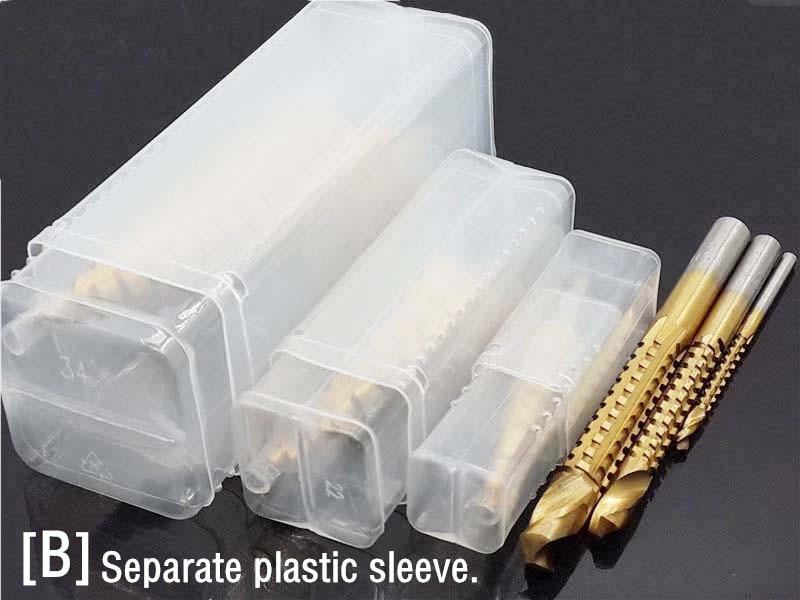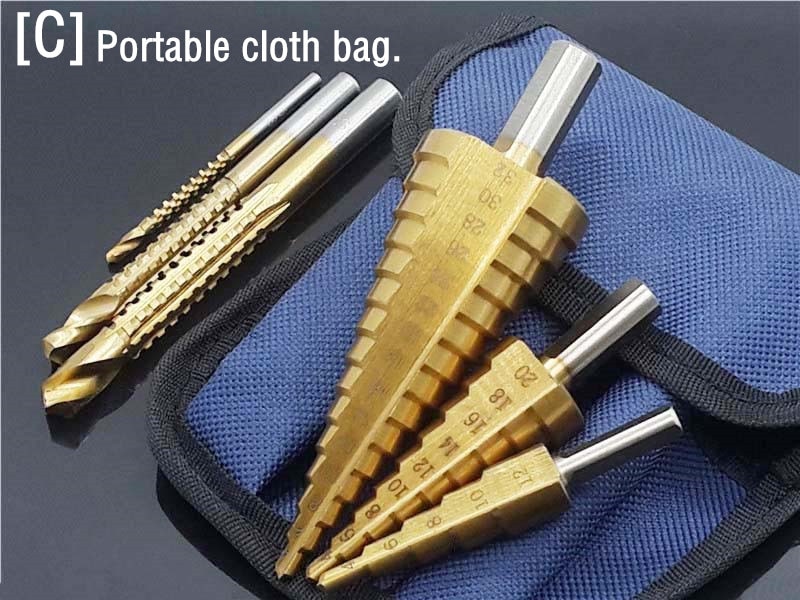 If you need another type of step drill, click on this link.

Material and scope of application
Wood, plastic, PVC board

iron plate

 

Aluminum plate
Carbon steel
Sheet metal
304 stainless steel
201 stainless steel
Tiles, wall
HSS 4241
Yes
Yes
Yes
No

No

No

No

No

HSS 6542/M2
Yes
Yes
Yes
Yes
Yes

No

No

HSS-CO/M35
Yes
Yes
Yes
Yes
Yes
Yes

No

Note: When the edge of the edge of the drill to cool down (you can add cold water, add cold oil, blowing compressed air), can effectively extend the life of the drill, drill speed 250-400 rpm is recommended.